Take care
"Textile is a valuable resource. From an environmental perspective, it is therefore important to extend the lifecycle of a product for as long as possible."
The last focus in our work process revolves around our products' consumption or use phase. In a way, our power to influence a customer is limited after a sale but we would like to inspire and provide a service in this aspect nonetheless.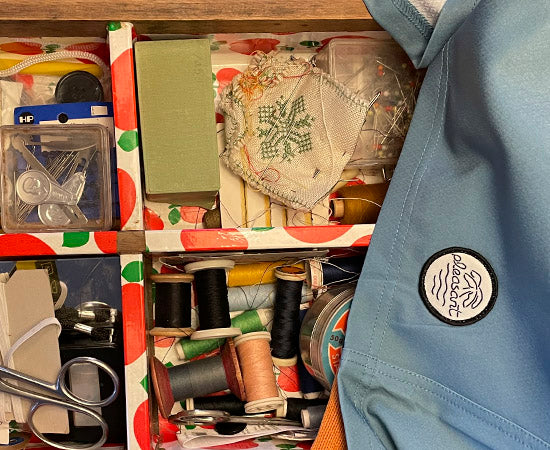 Defects
Clothes can have defects such as holes or loose threads. We would like to talk warmly about the joy of repairing one's clothes. It's super easy and personally, we like a slightly homemade expression. We experience that the joy of a piece of clothing increases after you have taken the time to repair it.

Our next production of shirts are equipped with excess fabric, that can be cut off and used as repair patches. Besides that, we sell graphical woven labels and patches for the same purpose. Check out the selection further down.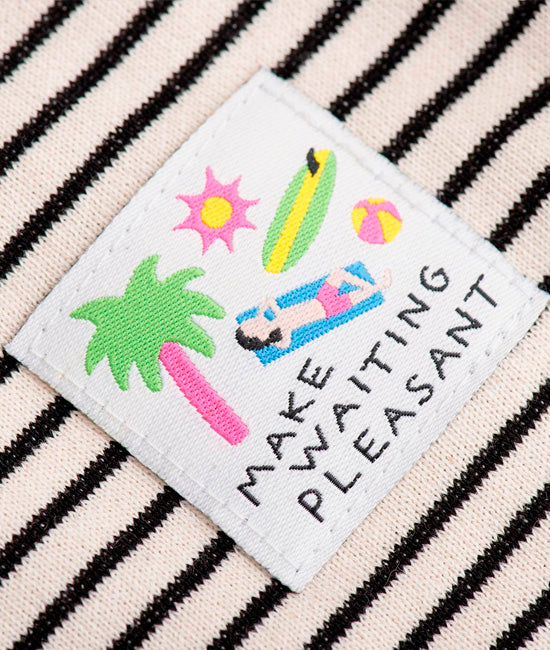 Stains
Some stains can be really difficult to get rid of and unfortunately might affect the level of appreciation of the product. Sometimes the last chance to get rid of a troublesome stain on a piece of clothing would be to send it for dry cleaning. However, we have a different and maybe a bit more fun solution to the problem. At the Pleasant shop in Nørrebro we will be hosting print events where you can bring your own clothes and choose from an assortment of different prints to have printed on them. So besides the practical purpose of concealing annoying stains, it's also another way of giving old clothes a bit of new life.

We also sell graphical woven labels and patches which too can cover stains. See our selection below.
Repair labels
Regular price

Sale price

10,00 DKK

Unit price

per

Regular price

Sale price

10,00 DKK

Unit price

per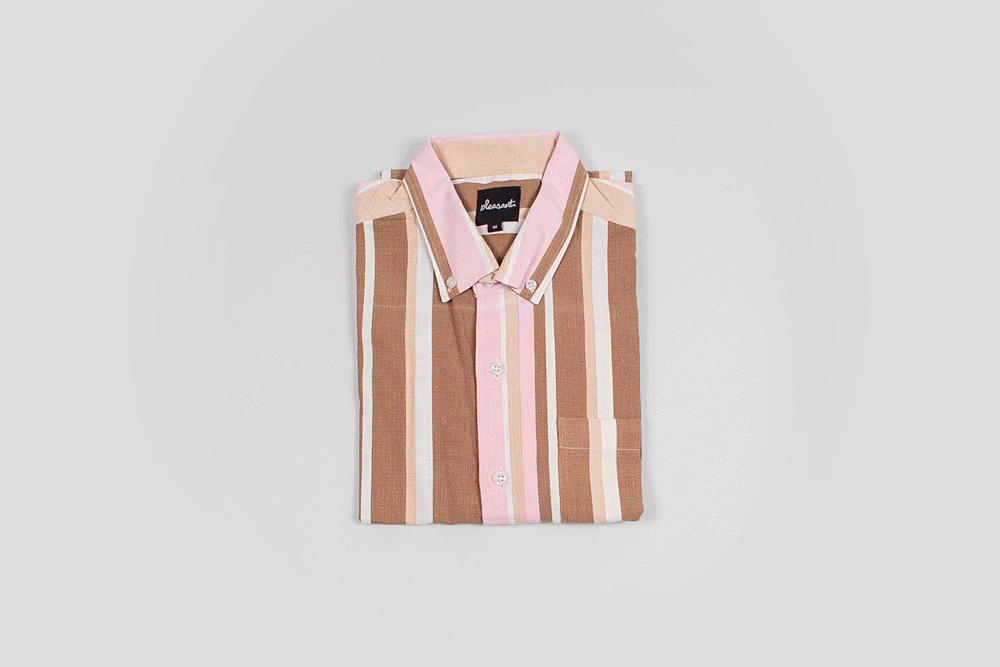 Time for a stylistic change
Life is a beautiful and amazing process and change is a natural part of it. Personal style is no exception and we acknowledge the need and desire people have to refresh their wardrobe. To this we recommend that you hand in your clothes for recycling/second hand use. In regards to Pleasant products, we accept all items in our shop in Nørrebro in exchange for a voucher as a reward.
Pleasant second hand
Laundry
Wash clothes with care. We recommend that you wash your clothes at maximum 30 degrees and avoid the use of tumble drying. Besides wearing out the fabrics of your clothes faster, tumble drying consumes a lot of energy so avoiding the use of it is also doing a favor to the environment. It is also not absolutely necessary to wash clothes after every single use. As an alternative, clothes can be hung to air out after light wear.