Pleasant stores
"Having physical locations is important for us as we enjoy being able to hold different events and activities. Right now we have 1 shop in Denmark and 1 on the way on a tropical island in the Philippines."
We also support local shops and prefer a physical experience. The personal service and experience of being in a physical shop are essential for us in Pleasant.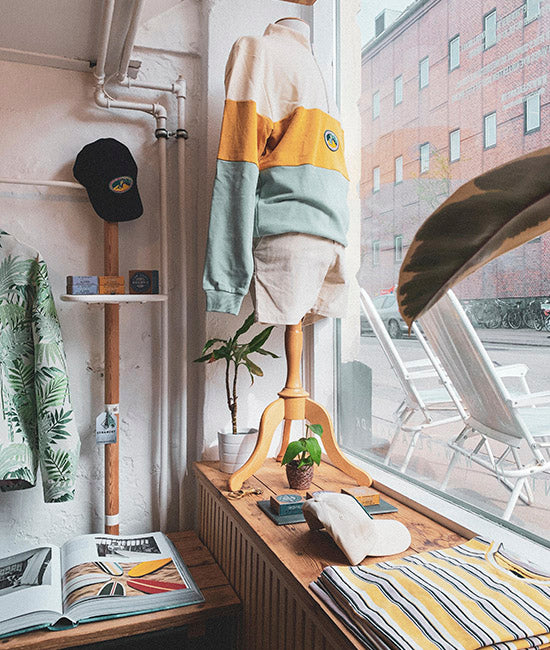 Pleasant at Nørrebro
Stefansgade 12, Nørrebro
Our upcycled line is an obvious fit for physical shops where you can see and feel the different prints and get a feel for quality. It is in our shop at Nørrebro where we run most of our events and activities. This includes among other things the return of used clothes for second hand use and the release of graphic prints, where our guests can bring their old clothes and give it new life with a new print. There are also plans for a repair workshop on the drawing board with the aim of giving used clothes a chance to last longer.

It is also here it will be possible to purchase Pleasant second hand.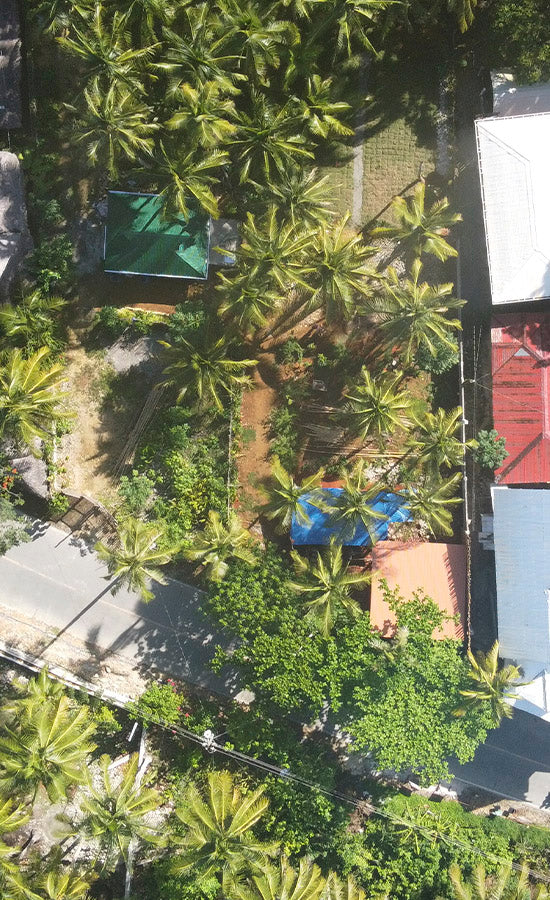 Pleasant in the Philippines
Cloud 9, Siargao Island
We visited Siargao for the first time in 2008 and have returned to visit the island, see our friends and surf the waves almost every year since.

In 2017 we bought a piece of land on the island of Siargao, which lies in the eastern part of the country. Now we own a piece of land on a tropical island and are more than ready to build a Pleasant little resort with a clothes shop and café. Our goal is to invite to the vernissage in 2024.

This must of course be done as environmentally friendly as possible, both the construction and running of the place. We hope to visit the Philippines by autumn 2022 to begin work on our project.

We dream of traveling to the Philippines with as few flights as possible. Our 2022 plans were however stalled by Russia's invasion of Ukraine as the Trans-Siberian Railway is an important step in this dream. For many reasons we hope the world will become a more peaceful place day by day.