Our work
"The best products are made of fabrics that already exist. That is an incredibly exciting way to approach the process of producing clothes so we have decided not to purchase any new fabrics ever again."
Fashion is an unsustainable concept and that is clearly reflected in the consumption of clothes. For a more sustainable and greener future, it is essential to challenge the norms surrounding the consumption of clothes - especially new clothes.

We would like to be transparent along the way. We run a clothing label without using any new textile. Instead we upcycle a lot and find other ways to build inventory. Our responsibilities in relation to the environment and nature are our primary concerns in both our business and our way of living.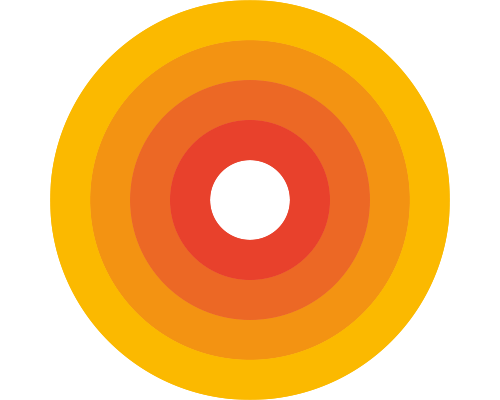 Circular design
To create circularity within your business is essential for reaching sustaible goals. See how we incorporate this into our work from the design and production of clothes to marketing and sales.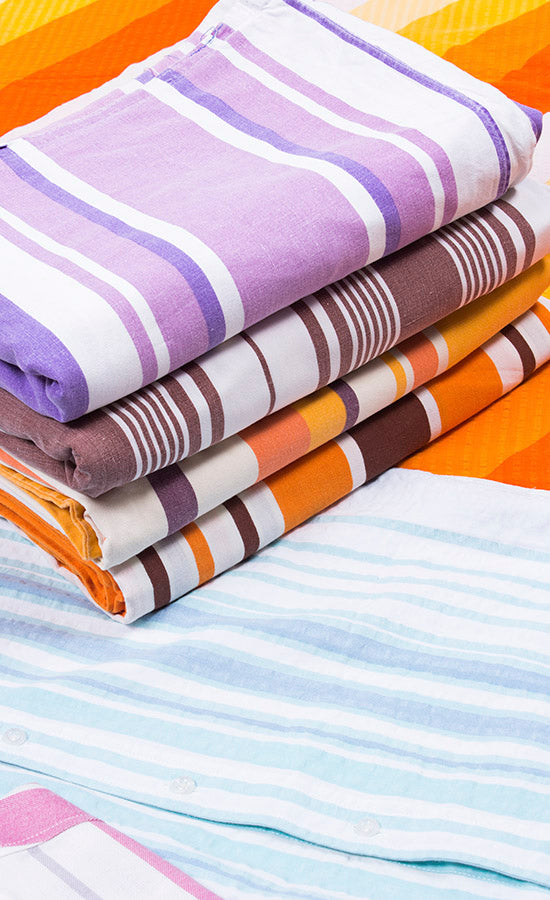 Clothes made of used bed linen
Our upcycled clothes are made from existing products that have already been through one or many life cycles. The upcycled textiles do not require any post treatment and can be used directly for the production of clothes. We carefully select our fabrics so each piece remains unique, is comfortable and does not shrink during wash.
Product overview
Upcycled shirt
Co2 = 1.81 Kg
Water = 0 L
Chemicals: None
Conventional shirt
Co2 ≈ 7.63 Kg
Water ≈ 2.800 L
Chemicals: Most likely
Read about Pleasant upcycled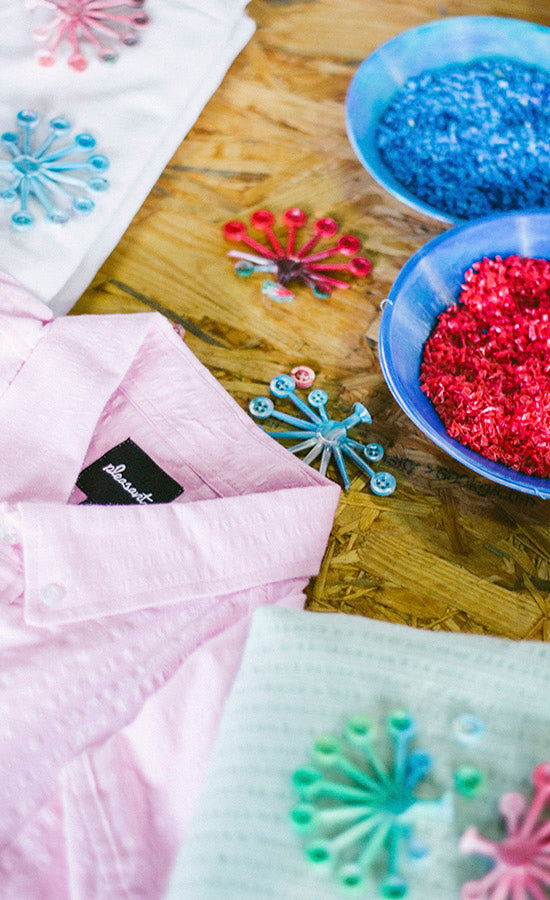 Buttons made of ocean plastic
As surfers we care a lot about the ocean and the beach. Ocean plastic and beach clean-ups are also part of a whole chapter in our work process.
"Together with Strandet we produce shirt buttons made out of 100% ocean plastic collected from the beaches of Thy."
That in itself is quite remarkable, but the true value lies in the commitment Strandet make to collect 1 kg of ocean litter for every shirt sold. At the moment we use buttons made out of ocean plastic in 10% of our shirts and our aim in due time is to make that number 100%. To read more about Strandet visit www.strandet.dk

Pleasant second hand
We would like never to let go of our responsibility with our products, even after our customers are done using them.
"Imagine all clothing brands had a recycling system and a second-hand department. The reduction of harmful emissions and waste of resources would be genuinely tangible as brands could reduce the number of new products sold by replacing them with their own second-hand products."
Pleasant's take back system is a step toward manifesting this idea in reality and creates a much more circular and sustainable life cycle for our products. Generally we accept all Pleasant clothes and reward each return with a voucher. This is the only way it is possible to receive a discount on our products. Wat really?
Pleasant second hand
Production
"Pleasant chooses suppliers based on skills, values and our own lifestyle."
Labor is cheaper abroad and in turn, it has an influence on the prices we can offer on our products. It is really important that we can sell our products at a competitive price. In order to make a difference, our prices need to fit a mainstream level so most people can get on board.
Philippines

Lifelong partnerships and friendships within an inspiring and present culture.

China

Innovative fabrics and close friendship with the management through surfing.

Bulgaria

World class specialized craftmanship with an open and flexible approach to production.

India

Impressive and progressive CSR profile. High standards of craftmanship, fabrics and certifications.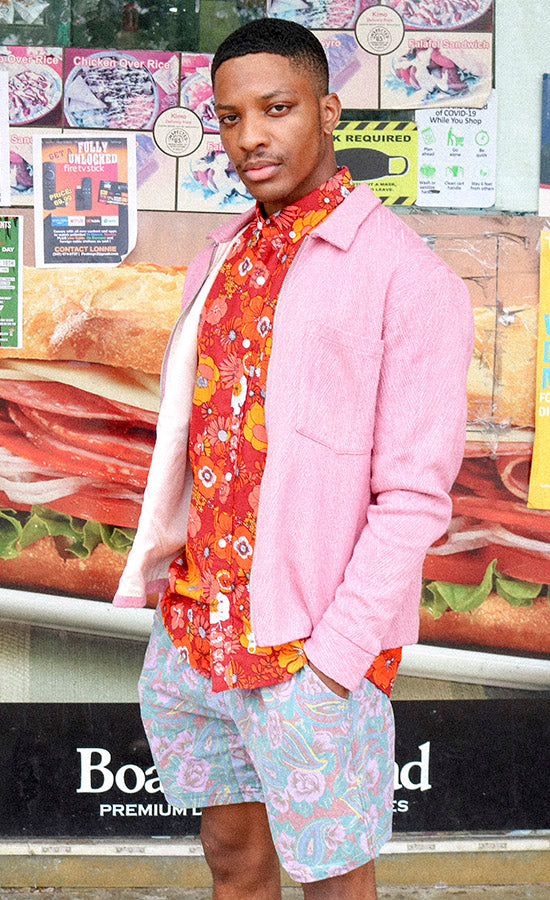 We like to offer the best products in the world
"For us, the best products in the world have an impact on the environment that is as minimal as possible. They must be made with longevity in mind and incorporate a timeless design."
The most important principle of our production is to avoid using virgin textile. We made that decision in early 2022, and by now we're operating Pleasant after that principle by nearly 100%. However, that is not our only goal in regard to our production.
Pleasant production goals
Marketing & sales
"How you go about marketing and selling clothes can have a big impact on the environment. Through our experience and with time we have transitioned and changed a lot about how we sell clothes."
First and foremost we believe it is important to design with consideration and care for the environment, produce high quality and price the products accordingly. It is important to maintain that price. Fabrics are a valuable resource and deserves to be treated as such in terms of marketing and sales.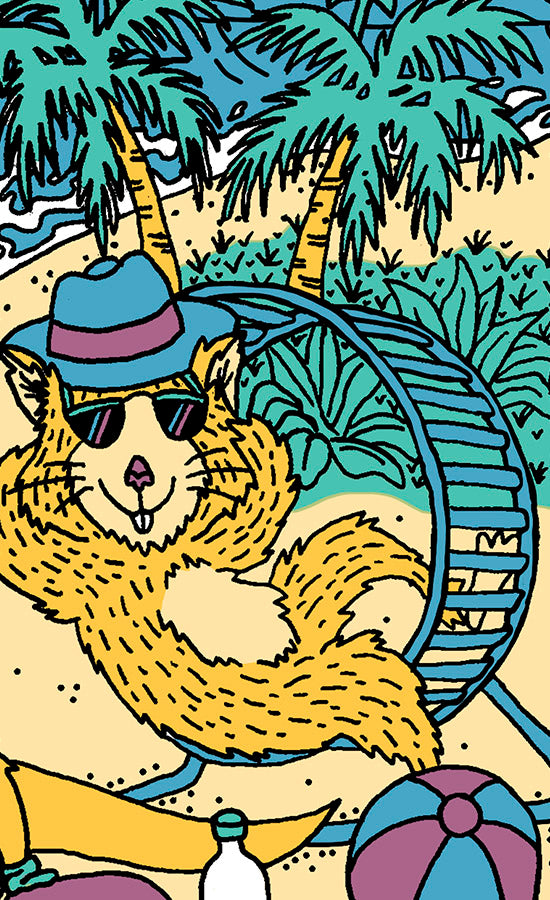 No collections or seasons
We have jumped off the seasonal hamster wheel with static collections and fixed deadlines. We now produce clothes by demand. It has been a step in the right direction in many ways.
1. Our clothes never become irrelevant and lose value

2. We no longer have to put our clothes on sale

3. We no longer contribute to an unhealthy consumption of discounted clothes

4. We no longer run the risks of overproduction

5. We work more freely and with much less time pressure
Pleasant stores
Having physical locations is important for us as we enjoy being able to hold different events and activities.
"Right now we have 2 shops in Denmark and 1 on the way on a tropical island in the Philippines."
We also support local shops and prefer a physical experience. The personal service and experience of being in a physical shop is essential for us in Pleasant.
Pleasant stores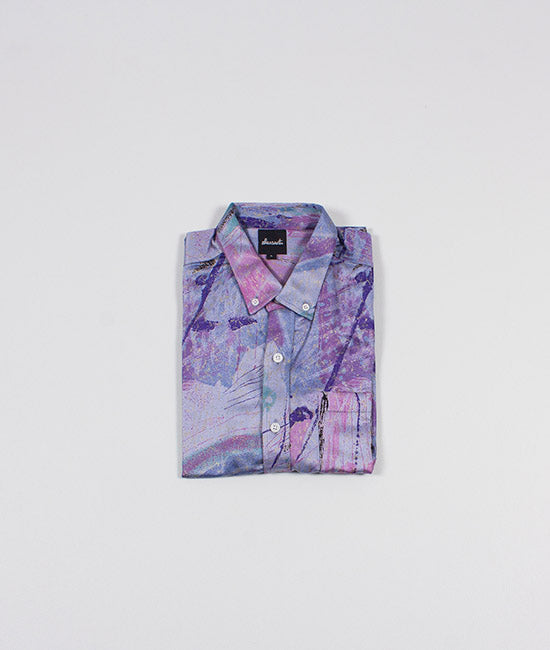 Webshop
We will do our best to achieve our vision of making the best webshop in the world for upcycled products. It is also a very fitting way of becoming accessible to people who are not able to visit our physical shops or retailers.
"To limit the use of air transport we limit our shipping options to Europe only."
Pleasant webshop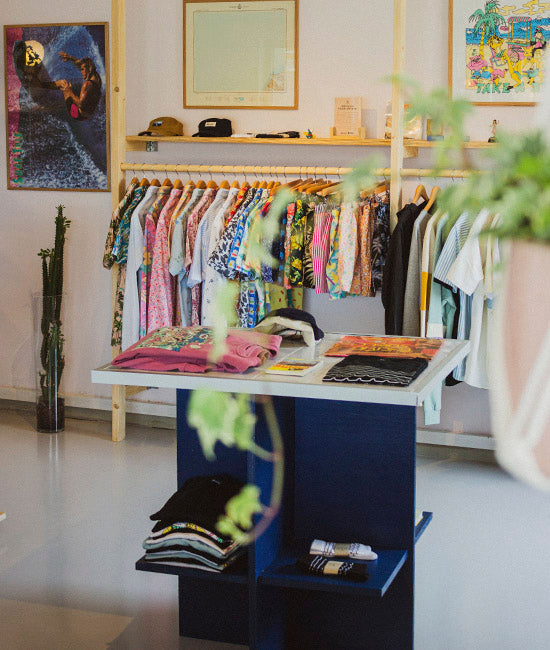 Retail
We sell our clothes to other retailers so Pleasant is available where there is a market and interest for the products.
"We display our retail products without the use of samples or collections and when a retailer orders our upcycled products they are not entirely sure what they get either. We do however categorize our products within different themes such as plain, stripes and all over print."
We always deliver products that in our mind have good sales potential in terms of both quality and style. The majority of our retailers have ordered our products several times. We would of course like to be visible in more shops and spread the awareness of our brand.

If you would like to have Pleasant in your shop do not hesitate to contact us.
See list of retailers
Use phase
"Fabrics are as mentioned before a valuable resource. With our environmentally friendly green-tinted glasses on it is therefore important to extend the lifecycle of a product for as long as possible."
The last focus in our work process revolves around the consumption or use phase of our products. In a way our power to influence a customer is limited after a sale but we would like to inspire and provide a service in this aspect nonetheless.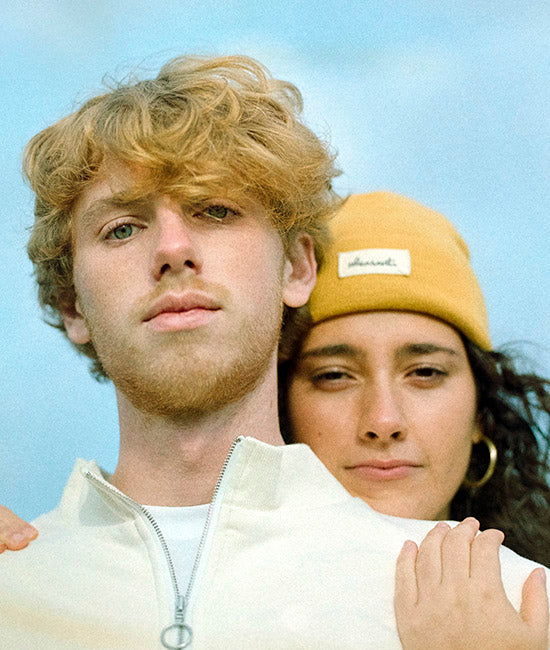 How can we extent the lifetime of our clothes?
Behind the decision to get rid of clothes there are some factors that play a part. We have an agenda to challenge these factors so that clothes in general can give more joy to the consumer for a longer period of time.
Care for your clothes